Com-Edge (M) SDN BHD is the developer, manufacturing and delivery of Visitor Traffic Analyzer (VTA) for retailers, shopping malls, museums, libraries and public sectors. VTA is a device to monitor relative flow levels of pedestrian traffic.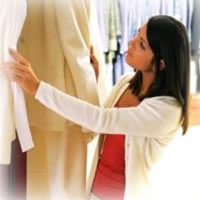 The ability to count the number of people entering or exiting a store, museum, restaurant, libraries, etc are certainly a significant assets.This data can be used to generate reports and display statiscal information on a computer for analysis on how much staff to assign, the effectiveness of advertismement, etc. With the help of VTA, it can maximize profitability and improve productivity of business.
HOW DOES VTA WORKS ?
VTA is a motion detectors positioned at the entrance (or exit) which counts the number of people that enter or exit through to it. Simple infrared detectors record a count each time the beam is broken.
It measures if customer traffic by giving access to uncluttered table and graphs which enable to see key measures during the hourly, day, week or the month. By gaining customer traffic, the real-time data will be use as the information to understand some causes that can affect these parameters in different industry sectors. Traffic can be influenced by variety of factors:
The most straightforward is to analyze on visitor traffic during the day and on different days of the week by understand the impact of marketing activity. By understanding traffic pattern and use the information to optimise marketing efforts.
REPORTING & ANALYSIS
VTA used techniques such as data visualization to view real-time and historical trends in the number of visitors to stores. It creates printable reports by few clicks presentation type of charts including line charts, bar charts, pie charts, etc. Users can pick a start and end date, select a type of chart and compare with different store's performance with another. It allows to choose the time intervals on number of people per month, per week, per day or per hour. With VTA, managers can monitor performance and evaluate changes and adjust staffing opening hours to match visitor flow.
OUR CUSTOMERS