SHOPPING MALLS
As a key objective of shopping malls is to generate customer activities, measuring the number of shoppers attracted to malls is critical in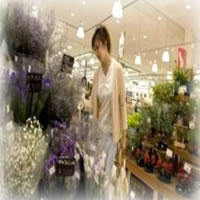 determing its success. In the increasingly competitive shopping centre industry, mall owners are looking to streamline costs and measure the effectiveness of in-mall promotions based on visitor count data and manage the operation such as cleaning and security control.
Mall owners may facing a problem in attracting more tenants to thier malls. In such situation, visitor counts had to presented to potential tenants to demostrate the actual buying power at each mall in order for chain's management make decisions regarding futere investment by measuring the performance in each mall. By tracking the number of shoppers in a mall, mall owners can make the right business decisions on how to spend their marketing budget. Shopper traffic data can identify shopping habits in specific holidays, weekends, weekdays and seasonal.
BENEFITS
Staffing Efficiency : Improve profitability by deciding on staff allocation based on shopper traffic. From security personnel to cleaning and help desk. Optimize security staffing by ensuring shoppers safety while lowering overall security cost.
Marketing Strategies : Forecast future opportunities and challenges. It drives increased profitability by making educated business decisions.
Entrance & Temperature : Identify high and low traffic volume entrances and save enourmes amount by adjusting the air-conditioning while off-peak hours.
Advertising and Promotional Evaluation : Easily determine the attraction of the various possible campaigns.
Tenants : Attract more tenants to make investment in malls by using shopper traffic data.